Five Kitchen Design Trends in 2020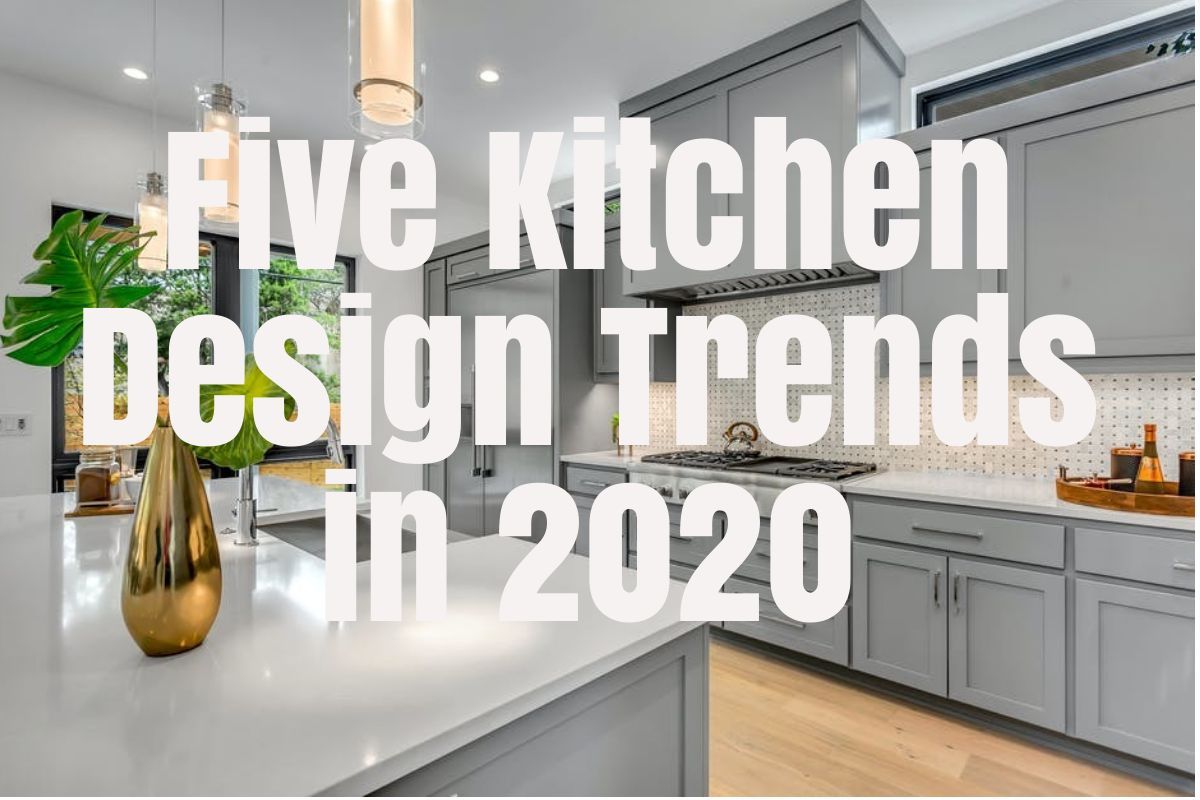 Five Kitchen Design Trends in 2020
The kitchen is the heart of the home, and homeowners pay a lot of attention to its functionality and appearance. Every once in awhile, we can see a lot of people remodelling or making updates to their kitchen. If you are also planning to do some work in your kitchen after the holidays, take a look at the latest kitchen trends designers predict will be highly popular. Whether you are looking for small updates or a complete makeover, some of these 2020 kitchen design trends can be a real inspiration for your new kitchen look.
Storage, storage, storage kitchens are usually overpacked as we keep all of our food, groceries, pans and dishes in it, and it can be hard to keep it organized. A clean and neat kitchen will always be trendy, though, so smart storage solutions are the answer. Compartment cabinets and hidden storage compartments are a central feature of modern-day kitchens. They will make your kitchen look good and facilitate maintenance and navigating through the space.
Quartz countertops
Kitchen countertops need to be functional, and quartz has lately become the favourite choice of homeowners and kitchen designers. It is easy for upkeep, highly functional and looks terrific. Quartz is very durable and heat-resistant, and many started to prefer it to marble and granite, even though these two will remain equally popular in 2020, especially in minimalist design. All of the three are top choices, and you can't go wrong whichever you pick.
Colours are coming back.
While we have witnessed a trend of a sterile kitchen look for the past few years, especially with all-white and all-beige solutions, we will probably see more colour in the kitchens in 2020. Coloured cabinets and chairs are slowly coming back, bringing back a warm and welcoming touch.  You may not have to go with a drastic choice, but a soft green or yellow will look very fashionable.
Open shelves
While kitchen cabinetry still prevails, we also get to see more and more homeowners turn to open shelves either entirely or in combination with the kitchen cabinets. Convenient, stylish and pretty affordable, they will let you show off your fanciest mugs, plates and other kitchen utensils.
Slab backsplash
If you are thinking of redoing your backsplash, a trendy slab backsplash may be the right choice to replace the good old tiles. A slab is made of one or several larger pieces as opposed to individual tiles, making it easier to install and maintain. Available in a multitude of colours and patterns, you will probably be able to find the right one for your kitchen. Marble and marble-looking materials are among the favourites for a slab backsplash.
The kitchen is year in and year out the most renovated room (but also the most used one), which only confirms that homeowners have their hearts especially set in the kitchen and that they want to keep it fresh. Since kitchen Renos can also get very expensive, homeowners need to make sure that they like the style, the furniture and the features they pick to avoid any regrets. For more info on kitchen Renos and advice, feel free to call me 416-994-0188.