Kitchen Remodels – Do It Right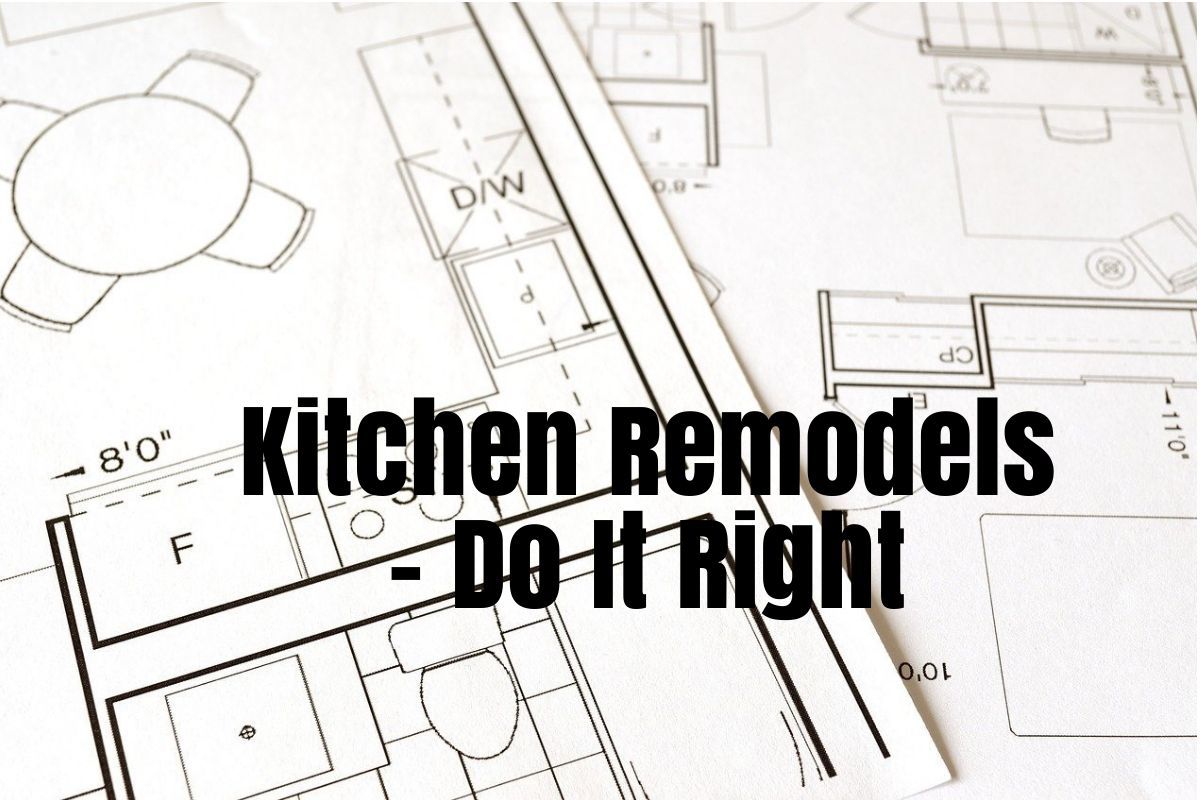 Kitchen Remodels – Do It Right
Kitchen remodelling is one of the most demanding reno projects in a home. It involves lots of planning and lots of decisions and requires a more-than- modest budget. It is exciting and fun, but the work should be conducted with great care, given that details play a huge role in the overall looks and functionality. Many homeowners came to realize that they could have done a better job if they had thought the project through, and here is where it mostly goes wrong with kitchen renos.
Define the layout wisely.
A kitchen, above all, needs to be functional. The most important things are usually enough countertop space and the optimum workflow – appliances need to be at an optimum distance. The sink, stove and refrigerator should be kept nearby, so you don't have to make a lot of back and forths when you prepare your meals.
Create hidden spaces for tiny kitchen
If you have a smaller kitchen, make sure to use every inch in the best possible way. Skinny or slim pantry cabinets have proven to be a real lifesaver for many. There are tons of ideas on the Internet on how to create smart storage solutions that perfectly belong in tiny kitchens.
Measure everything
Renovations require precision, and every inch needs to be planned for in advance. Make sure you know what cabinet size you need (width and height), how much space you actually have, and how big the appliances are going to be.
Get the right materials.
Getting the right materials doesn't necessarily mean going for the most expensive ones, but giving the best value for your money. The key factors are durability, the warranties the materials come with, and overall satisfaction. Inspect different material samples and take your top choices home to see if you still like the colours under the lighting of your kitchen. Light affects colour immensely, and you don't want to end up with something that looks completely different than what you fell in love with within the store.
Combine styles and colours (but be moderate)
If you want to play with styles and go for a mix of the traditional and modern or incorporate vintage elements, go for it. Why wouldn't you? Playing with colours is fine as well as long as they complement each other. Lately, we have seen more people go with darker floor cabinets, and lighter wall cabinets and the results are amazing. However, playing with too much colour will probably call for more neutral flooring and backsplash design.
The style of the home is superior to the latest trends.
Kitchen trends come and go, but the architectural style of your home stays forever. Pick a design that harmonizes well with the rest of your home. Your kitchen needs to blend in with the other rooms.
Listen to your heart.
Consulting professionals is an excellent way to get inspired and to figure out the layout, but don't let anyone talk you out of your must-haves. After all, it is your kitchen, and it should depict who you are as a person and your preferred lifestyle. If you want white cabinets with dark flooring, be it, regardless of what anyone has to say.
For more info on kitchen reno and advice, feel free to call me 905-272-5000