Which upgrades generate a good Return on Investment (ROI)?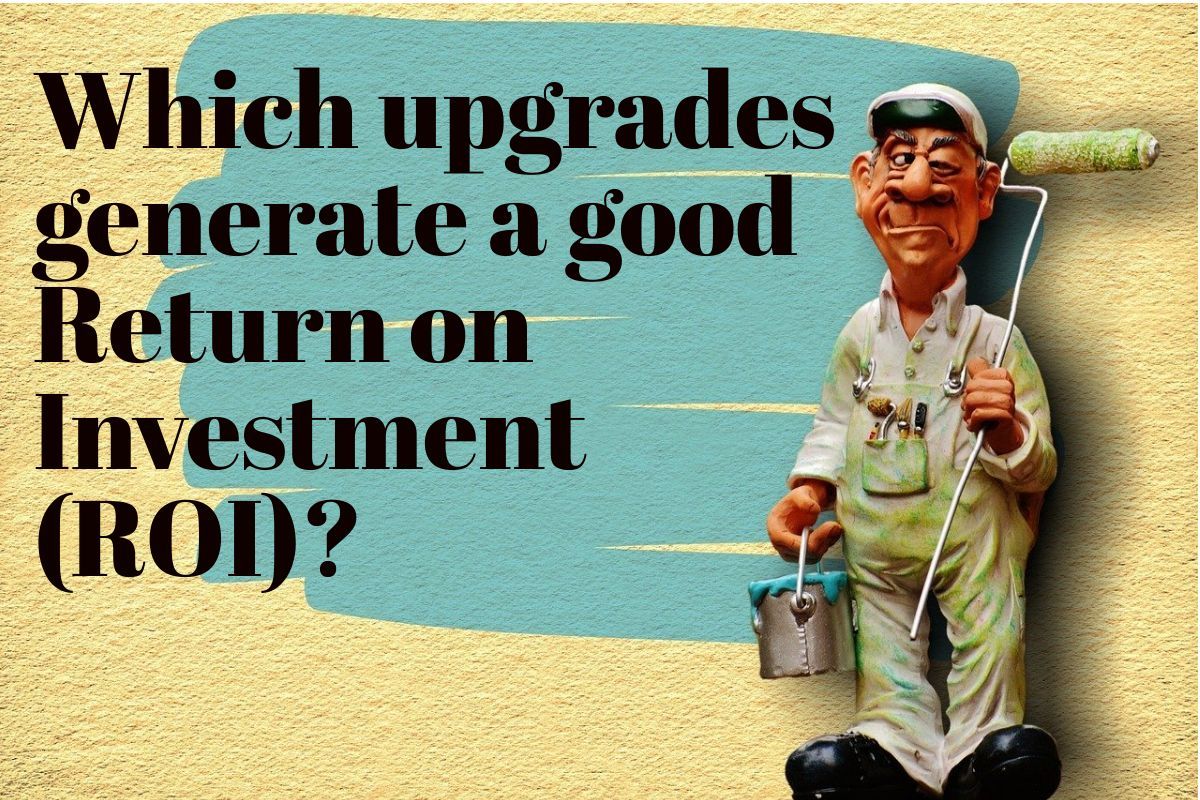 Which upgrades generate a good Return on Investment (ROI)?
Many sellers decide to update their home when they choose to sell. The goal is to make the home more appealing to homebuyers and profit on the small investments. However, some updates generate more profit and others less. Sometimes sellers get carried away and go above and beyond with pre-sale renos, so they often end up disappointed when they cannot make their investment back. Key is to only focus on smaller updates that will make the investment worthwhile.
As a seller, you need to know to distinguish between things that matter and the ones that matter less. Focusing on functional features and keeping it simple goes a long way.
Invest in things that are often used and visible. Adding value to the home can be done with small tweaks and upgrades, which don't necessarily have to be too expensive.
Another important thing is to observe the features that matter in your area. Is it the backyard, a gourmet kitchen or beautiful furniture? What kind of lifestyle is common where you live? Figuring this out will help you adjust the home to the needs of a large group of buyers.
Key areas: The bath and kitchen
You will probably have some work to do in these centrepiece rooms as they are known for a 15% ROI on average. Since these updates are usually costly, and you are probably not looking to spend a fortune, focus on the essential items and keep a balance between aesthetics and functionality.
For example, while you may not be able to replace all of the sanitaryware, you can use new sparkly faucets, a new sink or a new fancy mirror to spruce up the bathroom. Use a similar approach for the kitchen. Instead of getting new cabinetry, repaint your old cabinets. You can also get a new countertop for an even fresher look, and as a final detail, get one of the modern-day kitchen gadgets every homebuyer loves to see (e.g., a blender, a coffee machine, etc.). Buyers are usually more interested in the things they can see and frequently use, so don't waste your energy on features that are only used occasionally (as long as they are in good condition).
Arrange a beautiful outside spot
If you are selling a big house, invest in creating a cozy backyard sitting area by buying comfortable furniture pieces and perhaps a sitting bench. You may add swings as well. Don't forget the front entrance and boost your curb appeal with repainting the front door, adding some flowers and maybe complete the setting with a chair or two. If you live in a condo, use the balcony to your advantage. Create a cozy corner with chairs, a table and flowers.
Invest in space utilization and storage
Many homebuyers today are looking for smart storage space, as it's tough to keep up with clutter. Adding storage is one of the best investments you can make. Getting a big closet with hidden storage compartments will undoubtedly pay off. Also, adding extra shelves and hooks for umbrellas, hats, keys, etc. will delight homebuyers.
Make sure cabinets in the living room, and hallway have big drawers that are easily accessible. Space utilization is a crucial issue, so don't neglect it when prepping for sale, especially if you live in a small home.
Avoid overspending and grand renovation projects as they are hard to monetize later. Use cost-efficient and straightforward tricks when upgrading your home for sale, and you will be able to get the desired ROI back.